skip to content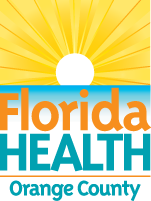 It's a New Day in Public Health.
The Florida Department of Health works to protect, promote & improve the health of all people in Florida through integrated state, county, & community efforts.
skip to content
WORKING TO CHANGE INFANT MORTALITY RATE
September 28, 2015
The Florida Department of Health in Orange County (DOH-Orange) Healthy Start Program recognizes September as National Infant Mortality Awareness Month, a campaign sponsored by National Healthy Start Association (NHSA) to promote awareness of the high infant mortality rate that exists and the need to reduce it.
"Orange County has reached a historic low in the black infant mortality rate, and this is exciting news. Although there continues to be a disparity that we need to work on, our community is heading in the right direction and many initiatives and programs implemented have contributed to improve the health of babies in Orange County," said Dr. Kevin M. Sherin, health officer of the Department of Health in Orange County. 
The death of a baby is a terrible thing. Infant Mortality is one indicator that determines the Health of a community.  In 2014, the Infant Mortality rate decreased from 7.5 to 5.2 per 1,000 live births and the Black infant mortality rate decreased from 13.5 to 8.4 per 1,000 live births. This decrease is contributed to programs like Healthy Start Care Coordination; Mom Care; Nurse Family Partnership; Bellies, Babies and Beyond; Women's Health; Women, Infants and Children and other community organizations working collaboratively and tirelessly to ensure that every baby is able to celebrate its first birthday and beyond.
Prevention interventions like the Bellies, Babies and Beyond project work to ensure a normal (over 2500 grams or 5.5 pounds) birth weight and positive birth outcomes for moms, saving approximately $59,700 per infant in medical expenses in the infant's first year of life.
Social and economic disparities continue to widen the health gradient in our community. DOH-Orange continues to address these prevalent issues through a multifaceted approach. The DOH's four strategies for reducing infant mortality are: emphasize the importance of eating healthy before, during, and after pregnancy; promote prenatal care in the first trimester; promote safe sleep environments; and address the social determinants of health to improve the quality of life for newborns.   
Florida's Healthy Start program is designed to improve maternal and infant health outcomes by providing universal risk screening of all of Florida's pregnant women and newborn infants to identify those at risk of poor birth, health, and developmental outcomes. Local Healthy Start Coalitions mobilize community action, coordinate risk-appropriate services and referrals for pregnant women and infants at risk for poor health outcomes.
There are several other risk factors that can contribute to infant mortality including: late prenatal care, being overweight, smoking, substance abuse, poor nutrition, domestic violence, pre-term labor, and Sudden Infant Death Syndrome (SIDS). 
The 2014 Vital Statistics birth and death statistics are published on the Florida CHARTS web site at http://www.floridacharts.com/charts/DataViewer/InfantDeathViewer/InfantDeathViewer.aspx?indNumber=0053 .
To learn more about the Bellies, Babies and Beyond project and for families to participate please call 407-254-6822.
For Media Inquiries