Skip Global navigation and goto content
Orlando's Debra Andree, MD, Receives Federal Recognition for Contributions to Childhood Immunization
April 28, 2018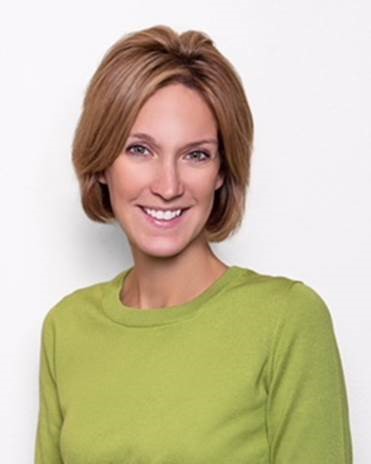 Debra Andree, MD, Chief Medical Officer at Community Health Centers, Inc., has been named Center for Disease Control and Prevention (CDC) Childhood Immunization Champion for her outstanding efforts to promote childhood immunization in our community. Dr. Andree is recognized for her efforts teaching staff, medical students, and parents about the importance of vaccines. 
Debra Andree, MD, is the Chief Medical Officer of Community Health Centers, a non-profit organization that provides healthcare services to children and adults regardless of insurance status. She works closely with the Florida Department of Health in Orange County to review immunization coverage reports and identify factors that could negatively impact rates, such as vaccine shortages, staff education, and parent education. 
"I gladly accept this award on behalf of all Community Health Centers' team members. It is indeed a proud moment and one of the most meaningful accomplishments I will have in my career," said Debra Andree, MD. "Since I was 11 years old I knew I would dedicate my life to helping children and this recognition is quite poignant for me. I recognize this would only be possible with the work of our entire team!  It is truly a great honor for our organization." 
Each year during National Infant Immunization Week, CDC and the CDC Foundation honor health professionals and community leaders from around the country with the CDC Childhood Immunization Champion awards. These awards acknowledge the outstanding efforts of those individuals who strive to ensure that children in their communities are fully immunized against 14 preventable diseases before the age of two. 
"The tremendous success of CDC's immunization programs to protect the nation's children from vaccine-preventable diseases is a direct result of the efforts of childhood immunization champions," said Dr. Nancy Messonnier, Director of the National Center for Immunization and Respiratory Diseases at the Centers for Disease Control and Prevention. "We cannot overstate the value of the dedication our Champions have shown, which ultimately protects our children, schools, and communities from serious diseases." 
CDC Childhood Immunization Champions were selected from a pool of health professionals, coalition members, community advocates, and other immunization leaders. State Immunization Programs coordinated the nomination process and submitted nominees to CDC. One winner was selected in each of the participating states and the District of Columbia. 
"Dr. Andree is an extraordinary role model for pediatric care and immunization best practices, and is well deserving of this honor," said Dr. Kevin Sherin, DOH-Orange Health Officer. "She leads the Florida State University College of Medicine pediatric clerkship, serves as medical director of Community Health Centers and is a master clinician and role model for residents and medical students."
Debra Andree, MD said, "Dr. Kevin Sherin and the Florida Department of Health in Orange County have consistently worked to promote and further all efforts with childhood vaccination for optimal preventative care." 
For profiles of other CDC Childhood Immunization Champion award winners, please visit https://www.cdc.gov/vaccines/champions.
About National Infant Immunization Week
National Infant Immunization Week (NIIW) is an annual observance to highlight the importance of protecting infants from vaccine-preventable diseases and to celebrate the achievements of immunization programs in promoting healthy communities throughout the United States. Each year, during NIIW, communities across the U.S. celebrate the CDC Childhood Immunization Champions. These award recipients are being recognized for the important contributions they have made to public health through their work in childhood immunization.