Skip Global navigation and goto content
FLORIDA DEPARTMENT OF HEALTH IN ORANGE COUNTY WELCOMES PREVENTIVE MEDICINE RESIDENT DR. TOLU ADEBANJO
August 22, 2018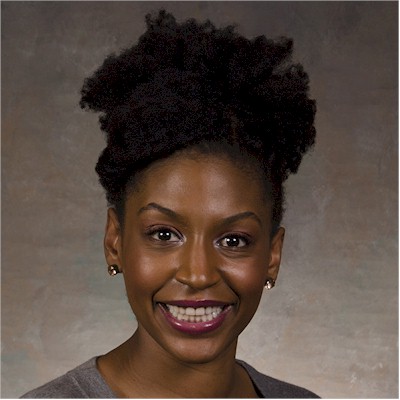 The Florida Department of Health in Orange County is pleased to welcome Preventive Medicine Resident Tolu Adebanjo, M.D., M.P.H. 
One of the four candidates selected by the Centers for Disease Control and Prevention (CDC) to participate in the Preventive Medicine Residency and Fellowship program in 2018, Dr. Adebanjo is assigned to Florida Department of Health in Orange County and Orlando Health for a 12-month full-time training program. 
As a board certified pediatrician with over five years of clinical experience, Dr. Adebanjo will work closely with Florida Department of Health in Orange County Health Officer Dr. Kevin Sherin.  
"The Florida Department of Health in Orange County is delighted to participate in this first ever preventive medicine fellowship with the CDC and Orlando Health," said Dr. Kevin Sherin. "Dr. Tolu Adebanjo is an incredible addition to our team. Her ability to work on projects within Orlando Health and the health department will pay future dividends by improving systems of care."  
Although born in Palo Alto, California, Dr. Adebanjo is an Orlando native and graduated from of Olympia High School. A pediatrician by training, she has a passion for Adverse Childhood Experiences (ACEs), which she has chosen as her transformational practice and policy project for her fellowship. 
Dr. Adebanjo indicated her learning goal during the 12 months is, "To learn more about the practice of public health, including the collaboration with healthcare delivery systems and community and advocacy organizations, and build upon my policy development, program evaluation, and leadership skills." 
While completing her fellowship with Florida Department of Health in Orange County, Dr. Adebanjo will promote Baby Safe Sleep awareness to fight against Sudden Infant Death Syndrome (SIDS), collaborate on a Fetal Infant Mortality Review, and develop a project to increase awareness and screening for ACEs. 
Dr. Adebanjo received her medical degree from the University of North Carolina at Chapel Hill School of Medicine; and completed her undergraduate degree in Nutritional Sciences at the University of Florida. While completing her medical degree, Dr. Adebanjo was a recipient of the prestigious Davis Scholarship, which honors a third-year medical student who demonstrates a scholarly approach to pediatric medicine, high moral standards and ethical values, and a desire for enhancing the well-being of children. 
Dr. Adebanjo's post-graduate training includes a Pediatric Residency at the Baylor College of Medicine / Texas Children's Hospital, where she later served as Chief Resident, and working as an Epidemic Intelligence Service Officer at the CDC. 
Since 1972, the Preventive Medicine Resident and Fellowship programs has developed over 430 public health leaders skilled in program evaluation, management, policy, and population health improvement.