Skip Global navigation and goto content
Dr. Alix Casler, HPV Vaccine is Cancer Prevention Champion
February 27, 2019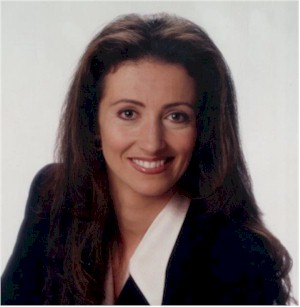 Dr. Alix Casler
The Florida Department of Health congratulates Alix Casler, MD, of Orlando Health Physician Associates for being named a Human Papillomavirus Vaccine (HPV) Is Cancer Prevention Champion for the state of Florida in 2018. This annual award is given jointly by the Centers for Disease Control and Prevention (CDC), the American Cancer Society, and the Association of American Cancer Institutes. 
Dr. Casler was honored for going above and beyond to foster HPV vaccination among adolescents locally by achieving an 84 percent HPV vaccine series completion rate within her practice.  
"It's an honor to be recognized by the CDC and shine a spotlight on a very dedicated group of pediatricians working to protect the lives of the patients in our care," stated Dr. Casler. "Several years ago, after a talk I gave, a colleague came to me and said, 'there are thousands of people who will never know who you are and you will never know who they are and they will be alive because of what you have done.'  Those words live in my heart and my spirit.  That knowledge is all I want and need in terms of recognition."  
Dr. Casler's dedication to vaccines is not limited to the office. She provides vaccine education via her blog and through CDC's #HowIRecommend HPV Vaccine YouTube videos, which communicate valuable information to peers, colleagues, parents, and patients. Along with her skilled clinical team members, Dr. Casler ensures that the patient is the priority when discussing concerns regarding vaccines and believes that it is the clinician's role to educate parents and patients on the benefits of vaccines and refute myths about vaccination.
 According to the CDC, HPV is the most common sexually transmitted infection (STI). 79 million Americans, most in their late teens and early 20s, are infected with virus. In most cases, HPV goes away on its own and does not cause any health problems. But when HPV does not go away, it can cause health problems like genital warts and tens of thousands of cancers per year in both men and women. It can cause cervical and other cancers including cancer of the vulva, vagina, penis, or anus. It is also the most common cause of cancer in the back of the throat, including the base of the tongue and tonsils. 
The HPV vaccine has been given more than 270 million times, and prevents diseases (including cancers) caused by HPV when given in the recommended age groups. The CDC recommends 11 to 12 year olds get two doses of HPV vaccine to protect against cancers caused by HPV. 
Dr. Casler joined Orlando Health Physician Associates (OHPA) in 1995, practicing in their Lake Nona Office. She has played a pivotal role in the development and implementation of education and training for the vaccine program adopted at OHPA. Dr. Casler began this initiative in 2014, where she worked with clinicians and program specialists to define a vaccine program to improve overall vaccine rates among children and adolescents. 
Every year, the CDC selects up to one HPV Is Cancer Prevention Champion from all 50 U.S. states, eight U.S. Territories and Freely Associated States, and the District of Columbia. For profiles of other 2018 HPV Vaccine Is Cancer Prevention Champions, please visit https://www.cdc.gov/hpv/champions/index.html
To learn more about the Florida Department of Health's efforts to increase immunization rates in Florida, visit the Immunization Section website.