Skip Global navigation and goto content
DOH-Orange Welcomes Marlene Cruz Andreoli as the Community Health Nursing Director
September 26, 2019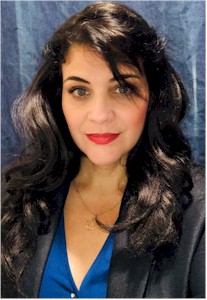 The Florida Department of Health in Orange County (DOH-Orange) welcomes Marlene Cruz Andreoli, RN MSN as the department's new Community Health Nursing Director.  Mrs. Andreoli comes to DOH-Orange from the private sector with over 11 years of nursing care and education and training experience. 
Mrs. Andreoli will directly supervise Family Planning and Prenatal Clinics, Employee Health services, Dental Clinic, School Health and Neighborhood Center clinics, and the Healthy Start program. She will also ensure training and nursing skills competency for DOH-Orange nurses. 
 "A lifelong goal of mine has been to provide compassionate care to those who need it most," said Mrs. Andreoli. "Emily Dickinson described it best in her poem 'If I can stop one heart from breaking.' Working with a group of caring and selfless professionals just confirms this is where I belong. This position will allow me the opportunity to provide mentorship to public health nurses in collaboration with many wonderful public health programs. As I embark on this journey, I am excited and anticipate many positive outcomes." 
Prior to joining DOH-Orange, Mrs. Andreoli's work experience included providing oversight and direction to Clinical Quality Data analysts and specialists as an Electronic Health Record Implementation Manager. In addition, she served as the Senior Director of Education and Training at Orlando Health and Rehab and working in the Medical Surgical Unit as a Registered Nurse at the Hunter Holmes McGuire Veterans Affairs Center in Richmond, Virginia. 
Mrs. Andreoli holds a master's degree in Nursing Informatics from Walden University and she received her Registered Nurse Diploma from the Southside Regional Medical Center School of Nursing in Petersburg, Virginia. This coming January, Mrs. Andreoli plans to pursue a Nursing Practice doctoral program at the University of Central Florida.