Skip Global navigation and goto content
DOH-Orange Welcomes Beth Paterniti as the Department's new Deputy Health Officer
November 18, 2020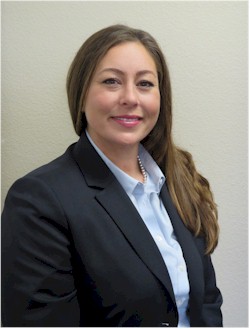 Dr. Raul Pino, Health Officer of the Florida Department of Health in Orange County (DOH-Orange) has named Beth Paterniti the department's new Deputy Health Officer. Her first day on the job was November 13, 2020. 
"We are excited to have Beth Paterniti join the DOH-Orange Team as our new Deputy Health Officer," said Dr. Raul Pino. "Beth brings leadership skills as well as several years of county health system experience to the position where she will oversee programs and operations." 
"I am looking forward to working with Dr. Pino and the DOH-Orange team," said Ms. Paterniti. "This is a great opportunity to take my experience in a variety of public health, clinical and administrative settings to Orange County. Having worked at the state level, this position allows me to address local public health priorities with community stakeholders to protect, promote, and improve the health of all county residents." 
Prior to joining DOH-Orange, Ms. Paterniti served as delegate for the vacant Deputy Secretary of County Health Systems, where she reported directly to the State Surgeon General and the Secretary of Health. Since 2012, Ms. Paterniti has served as Director of the Office of the Deputy Secretary for County Health Systems where she was responsible for providing leadership and direction to all of Florida's county health departments. She also was a policy advisor in the Office of Policy and Budget within the Executive Office of the Governor. Before working in the public sector, Ms. Paterniti worked as a business development manager and paralegal in a private law practice. 
A Florida native and proud Seminole, Ms. Paterniti is a graduate of Florida State University, where she earned her bachelor's degree in Political Science and Public Policy and holds a master's in Public Administration. 
Ms. Paterniti currently serves as a Board Member at Large on the Florida Public Health Association, and she served various leadership roles on policy and legislative matters for the Florida Association of City and County Health Officials. In addition, Ms. Paterniti is a member of the National Association of City and County Health Officials and served on their 2019 Annual Conference Planning Committee, which held its conference here in Orlando. 
About Tobacco Free Florida
The Florida Department of Health's Tobacco Free Florida campaign is a statewide cessation and prevention campaign funded by Florida's tobacco settlement fund. Since the program began in 2007, more than 234,000 Floridians have successfully quit using one of Tobacco Free Florida's free tools and services. There are now approximately 451,000 fewer adult smokers in Florida than there was 10 years ago, and the state has saved $17.7 billion in health care costs. To learn more about Tobacco Free Florida's Quit Your Way services, visit www.tobaccofreeflorida.comor follow the campaign on Facebook at www.facebook.com/TobaccoFreeFloridaor on Twitter at www.twitter.com/tobaccofreefla.