Skip Global navigation and goto content
ALVINA CHU NAMED INTERIM DIRECTOR OF INFECTIOUS DISEASES
June 10, 2021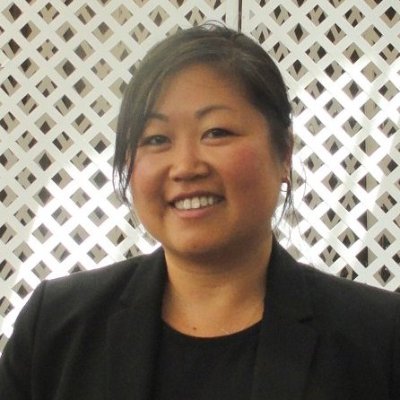 Contact:
Kent Donahue
Kent.Donahue@flhealth.gov
407-858-1418
ORLANDO, FL – It is with great pleasure to announce Alvina Chu, MHS has agreed to serve as the new Interim Director for the Division of Infectious Diseases at the Florida Department of Health in Orange County (DOH-Orange). Ms. Chu will be responsible for providing oversight for the programs of Immunology, HIV Prevention, Sexually Transmitted Infections, Tuberculosis and Refugee Health, Epidemiology, and Research.
Prior to taking on this role, Ms. Chu served as the Program Manager of DOH-Orange's Epidemiology and Research Program where she was responsible for acute communicable disease investigations, and most recently, she has directed contact tracing efforts during the COVID-19 pandemic.
Ms. Chu began her career in 1998 as a data research assistant in the Department of Molecular Microbiology and Immunology at the Johns Hopkins Bloomberg School of Public Health conducting research in the intersection of emerging infections and ecology. In 2002, she became a bioterrorism surveillance epidemiologist with the Office of Emergency Preparedness and Response, Maryland Department of Health, and subsequently became the state's Strategic National Stockpile Coordinator.  In 2007, she was designated the Chief of the Division of Outbreak Investigation, Maryland Department of Health, and as such conducted and oversaw over 30,000 outbreak investigations over her ten-year period with the Department. Ms. Chu's first tenure with DOH-Orange as the Epidemiology Program Manager was from March 2017 until October 2019. Prior to returning to DOH-Orange in July 2020, Ms. Chu served as an infection preventionist at the Orlando Regional Medical Center at Orlando Health. 
Ms. Chu earned her Bachelor of Arts in Natural Sciences from the Johns Hopkins University in Baltimore, Maryland. She also has a Master of Health Science in Molecular Microbiology and Immunology from the Johns Hopkins Bloomberg School of Public Health. During her academic and public service career, she has authored and co-authored several peer-reviewed academic publications focusing on acute infectious diseases, their social determinants, and best practices for surveillance, investigation, and prevention and control measures.
About the Florida Department of Health
The Department, nationally accredited by the Public Health Accreditation Board, works to protect, promote and improve the health of all people in Florida through integrated state, county and community efforts. Follow us on Facebook, Instagram and Twitter at @HealthyFla. For more information about the Florida Department of Health please visit www.FloridaHealth.gov.