skip to content
MomCare
Healthy Start/MomCare
 

Mailing Address

475 W. Story Rd  

Ocoee, FL 34761 

 
MomCare Choice Counseling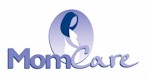 MomCare was implemented in September of 2001 and is a statewide program.  Every county in Florida offers MomCare services.  Every woman who applies for either SOBRA (temporary Medicaid) or full Medicaid for her pregnancy is automatically enrolled in the program.  Pregnant women are assisted until they are linked with their chosen Managed Care Organization (MCO) and know the resources available to them and their baby. Women receive education on the Family Planning Waiver, assistance in choosing a pediatrician for their baby, and instructions on how to activate their baby's Medicaid. MomCare is sponsored by the Florida Department of Health, Florida's Agency for Health Care Administration and the Healthy Start Coalition of Orange.
How will it help you?
When you find out that you are pregnant, you may have questions that MomCare can help answer:
What do I need to do?
Where do I go for prenatal care?
How do I get the extra help that I need?
Who do I talk to if I have a problem?
How does it work?
Once you are approved for pregnancy (SOBRA) Medicaid, a Maternity Care Advisor (MCA) will be assigned to you to help answer your questions. Your MCA will assist you in getting medical care and services such as the Women, Infants and Children program (WIC), childbirth education, parenting and breastfeeding education and support and psychosocial counseling, if needed.
How can your MCA help you?
Make follow-up phone calls to ensure you are keeping health care appointments.
Provide WIC nutrition program information and referral.
Refer you to Healthy Start services, when needed.
Register you for Healthy Start sponsored childbirth, parenting and car seat safety classes, if applicable.
Provide access and referrals to other community resources.
Assist you in choosing a pediatrician for newborn prior to delivery.
Provide instructions on how to obtain or apply for the baby's Medicaid.
Assist you on accessing family planning/birth control services after delivery
Link you to available education information online Momcare IC booklet (PDF 235MB) or by mail
We look forward to helping you have a healthy pregnancy and a healthy baby.  For more information on the MomCare Program or to speak to a MCA, call 407-858-1472 or  visit http://www.healthystartorange.org/momcare.html.