skip to content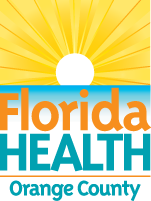 It's a New Day in Public Health.
The Florida Department of Health works to protect, promote & improve the health of all people in Florida through integrated state, county, & community efforts.
skip to content
Hepatitis Prevention Program
Epidemiology
 

Mailing Address

6101 Lake Ellenor Drive 

Orlando, FL 32809 

 
Viral Hepatitis is an inflammation of the liver caused by one or more viruses.  The most common Hepatitis viruses in the United States are:
The goal of the Hepatitis Prevention and Control Program is to reduce hepatitis cases among residents and visitors of Orange County. The program provides free Hepatitis vaccines and testing for high risk populations. In addition, it provides education, screening, counseling, and follow-up referrals.
High risk clients include:
Hemodialysis patients
Heterosexual persons with multiple sex partners
Men who have sex with men (MSM)
Persons from Europe, Asia, Africa, the Middle East, and the Pacific Islands.
Persons who have been told they have elevated liver enzymes
Persons who have used injectable (IV) drugs
Persons who received a blood transfusion before 1992
Persons who were born to a mother with hepatitis B or C
Persons with chronic liver disease
Persons with clotting factor disorders
The program is NOT for international travel clients, employee health, or persons under the age of 18.
Specific testing for Hepatitis A, B, and C, and vaccinations for Hepatitis A and B are offered, by appointment at the Lake Ellenor location ONLY. For more information or to schedule an appointment please call us at: 407-723-5054.
Hepatitis testing is also available as part of the routine STD testing at the STD Clinic located at Central Health Center  on Wednesday mornings.
It is important to know if you have been exposed to hepatitis so that you can…
Get treated, if necessary
Be checked for liver disease
Learn how to prevent further damage to your liver
Learn how to prevent the spread of Hepatitis to others
Perinatal Hepatitis B
The Perinatal Hepatitis B program focuses on preventing transmission of the Hepatitis B virus from pregnant women to their newborns. The program provides education, counseling, free blood testing, vaccination, case management of newborns, and collaboration with private providers and hospitals.
Hepatitis B is often referred to as the silent infection because most people do not have noticeable symptoms when they are first infected.
Symptoms:
Fever
Fatigue
Muscle or joint pain
Loss of appetite, nausea and vomiting
Jaundice
The Florida Department of Health recommends that all pregnant women be tested for the Hepatitis B virus because of the risk of passing the disease on during vaginal birth.
Infants exposed to Hepatitis B must be vaccinated in the first 12 hours of life. In addition, they must receive second and third doses of the vaccine at one and six months of age to ensure complete protection. Post vaccine blood testing should be done between 9-12 months of age.
Babies that get the appropriate shots have a 95% chance of being safe from Hepatitis B for life.
Resources: