Skip Global navigation and goto content
James Pate
Florida Department of Health in Orange County
 

Mailing Address

6101 Lake Ellenor Drive 

Orlando Florida, 32809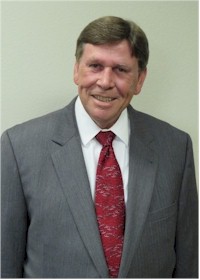 James PateManager, Office of Performanceand Quality Improvement
Jim Pate has returned to the Florida Department of Health in Orange County (DOH-Orange), as the Manager of the Office of Performance and Quality Improvement, after a seven-year hiatus working as the Educational Assistance Program Manager at AdventHealth. From 2003 to 2010, he was the Emergency Operations Manager for DOH-Orange, starting that office from nothing and building it into one of the best in the state of Florida. In addition, he was requested and taught Incident Command System (ICS) courses across Florida. Jim was then promoted to a newly created Office of Strategic Planning in 2010 and blended that team into a highly functional group that resolved many complex issues. From 1975 until 2003 Jim served in the United States Air Force, culminating his career as the Command Chief Master Sergeant of the Air Armament Center at Eglin AFB, FL.
Jim has attained Master's Degrees in Business Administration and Human Resources & Organizational Development and a Bachelor's Degree in Electronics. He completed the Senior Non-Commissioned Officer Academy, the First Sergeant Academy, and the Public Health Leadership Institute of Florida.
Jim and his wife Carole are originally from West Palm Beach, Florida. They have a son Steven and a daughter Sandra; they are the joy of their lives.