skip to content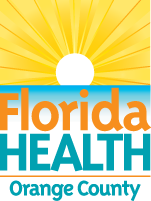 It's a New Day in Public Health.
The Florida Department of Health works to protect, promote & improve the health of all people in Florida through integrated state, county, & community efforts.
skip to content
Community Health
Florida Department of Health in Orange County
 

Mailing Address

6101 Lake Ellenor Drive 

Orlando Florida, 32809 

 
The Office of Community Health (OCH) at the Florida Department of Health in Orange County (DOH-Orange) has as its purpose "to empower Orange County residents to take action to improve their health through education, health promotion, and public health advocacy."  
Community health is a discipline in public health concerned with the betterment of the health characteristics of communities. The health characteristics of a community are often examined using a variety of research tools including epidemiological and social science methodologies and datasets. It has been suggested by some scholars that the term "community health" and "population health" can be used interchangeably. Population health is concerned with the health outcomes of groups of individuals as well as the way in which the outcomes are distributed within groups. As a whole, community or population health aims to improve the health of entire populations by addressing issues such as: family planning, health inequities or health disparities, environment, social structure and resource distribution.  OCH is actively involved in the community through a variety of projects and partnerships.
Academic Health Department

The development of DOH-Orange as an Academic Health Department (AHD) -- a "learning and teaching community" -- has as its primary goal to use a team-based approach and a community-centered vision to develop partnerships with academic centers, community agencies and private and public entities to expand four key areas which are integral to the development of the model; these key areas include:  (1) core service delivery, (2) teaching/education, (3) research and (4) informatics.  The expected outcome of this effort is to improve public health service delivery within the context of the Ten Essential Public Health Services and the CDC identified Winnable Battles.  DOH-Orange's AHD efforts permeate across all of the divisions and programs.   In 2012, the DOH-Orange made significant strides in its Academic Health Department Efforts (see Clinical Trials section for update of activities).
The 10 Essential Public Health Services 

The 10 Essential Public Health Services describe the public health activities that all
communities should undertake.  Public health systems should:
Monitor health status to identify and solve community health problems.
Diagnose and investigate health problems and health hazards in the community.
Inform, educate, and empower people about health issues.
Mobilize community partnerships and action to identify and solve health problems.
Develop policies and plans that support individual and community health efforts.
Enforce laws and regulations that protect health and ensure safety.
Link people to needed personal health services and assure the provision of health care when otherwise unavailable.
Assure competent public and personal health care workforce.
Evaluate effectiveness, accessibility, and quality of personal and population-based health services.
Research for new insights and innovative solutions to health problems.
To keep pace with emerging public health challenges and to address the leading causes of death and disability, the Centers for Disease Control and Prevention (CDC) initiated an effort to achieve measurable impact quickly in a few targeted areas. CDC's Winnable Battles are public health priorities with large-scale impact on health and with known, effective strategies to address them.

Winnable Battles Are:
Nutrition, Physical Activity, and Obesity
Teen Pregnancy
Tobacco
Clinical Trials

In 2010, DOH-Orange began implementation of clinical trials in our immunology department with an effort to (1) increase access to services, (2) improve quality of care, (3) incorporate cost containment and (4) sustainability of programs for individuals seeking care through our department.  Since then, we have been able to implement Strategic Timing of Antiretroviral Therapy (START) Study (an international trial that seeks to determine when best to start individuals infected with HIV on Anti Retroviral Therapy (ART) medications.  Also  EGRIFTA® medication Diabetic Retinopathy Study (a national trial with interventional and observational arms that seek to reduce belly fat associated with HIV medications and to determine if the use of EGRIFTA® will increase retinopathy within the population),  and several other behavioral research projects, such as Project SAFE, TB-VDOT and USDA/WIC "Feed My Baby".   For more information on Clinical Trials, please contact:

Willie Carter, Clinical Trial Research Coordinator
Florida Department of Health in Orange
407-858-1436
Health Equity

Health Equity is a basic principle that all people despite race/ethnicity, gender, age, religion, income, geographic location, sexual orientation, or ability have equal opportunity to lead healthy lives. Located in the Office of Community Health, the Office of Health Equity's priority is to achieve the highest level of health for all people in Orange County, with special attention focused on those who have experienced socioeconomic disadvantage and historical injustice, including, but not limited to, vulnerable communities and culturally, linguistically, and geographically isolated communities. The Office also provides a key leadership role in the reduction of health disparities in Orange County's vulnerable populations.  The Office consults with local government, community-based organizations, and health planning groups to ensure that health equity is included in policies, strategic plans, recommendations, and implementation activities.  The Office also participates in ongoing research to address identified issues within vulnerable populations.  The Office of Health Equity convenes a Health Equity Workgroup comprised of health department and staff and community members.  The Health Equity Workgroup advises the health department in decisions, professional development opportunities, and clinical practices that will promote health equity.

The Office of Health Equity's recent activities include:
Assessing the health department's cultural and linguistic competency.
Serving as a founding member of Good Food Central Florida, the local food
policy council.
Participating in the Institute for Equity in Birth Outcomes, a national initiative sponsored by CityMatCH. CityMatCH is a freestanding national membership organization of city and county health departments' maternal and child health (MCH) programs and leaders representing urban communities in the United States. The mission of CityMatCH is to strengthen public health leaders and organizations to promote equity and improve the health of urban women, families, and communities. Implementing a media advocacy campaign to promote equity in birth outcomes in Orange County.
For more information about the Office of Health Equity, contact the Health Equity Coordinator at  407-858-1400 x 1217. 
Employee Wellness
Employee Wellness is an organized program in the work site that is intended to assist employees and their family members in making voluntary behavioral changes which will help to reduce health and injury risks, improve health consumer skills, and enhance individual productivity and well-being.

A good employee wellness program can:
Decrease health care costs
Increase productivity and morale among employees
Reduce absenteeism
Enhance the company's image
The Florida Department of Health in Orange County (DOH-Orange) Employee Wellness Program provides employees with health promotion information, resources/tools for healthiest weight and provides a supportive work environment that encourages a healthy lifestyle. Activities at the DOH-Orange include:
Lunch and Learn - quarterly health presentations
Take the Stairs Campaign – Central Campus
Group activities - softball, basketball, and bowling
Stretch Band Workout Program – Environmental Health site
Employee Health and Fitness Day Activities
Weight Watchers at Work Program
An intranet site that provides healthy living tips for employees
Virtual Walk Around the World
Injury Prevention
Injury Prevention helps to reduce and prevent unintentional and intentional injuries which often result in deaths or disability.  We provide education through community presentations, health fairs, and outreach programs on:
General injury prevention
Drowning prevention
Motor vehicle safety
Poisoning prevention
Falls prevention
Helmet use for children
For more information on Injury Prevention please visit: Center for Disease Control and Prevention, National Center for Injury Prevention & Control

Drowning Prevention

Drowning is the number one cause of death for children under age 5 in the state of Florida. It is important for everyone to understand that drowning can occur anytime of the year- especially here in the "Sunshine State".    "All it takes is a matter of seconds and a child can drown.  In fact, children can drown in any body of water including bathtubs, buckets and even toilets.  It is our responsibility as adults and parents to constantly supervise our children," said Dr. Kevin M. Sherin, Director of the Florida Department of Health in Orange County.  Having a pool or a body of water near the home increases a child's risk of drowning. It is strongly encouraged that pool owners with children use "layers of safety" by:
Supervising children at all times
Providing proper fencing and covering
Keeping pool properly cleaned and maintained 
Placing alarms in all entrances to the pool area
Having rescue equipment
Teaching children water safety and survival or swimming skills
Learning rescue techniques such cardiopulmonary resuscitation (CPR)
Keeping an emergency phone near the pool
Pool owners have the responsibility to educate themselves and to make sure their pool meets all safety requirements necessary to prevent a loss of life.  To ensure safety, install and maintain an isolation fence that completely separates the swimming pool/spa from the house and play area. The enclosure should have four sides with a minimum height of 5-feet and a maximum of 4-inches between the bars.  Gates should also be a minimum height of 5-feet with the same spacing as the fence. Gates should be safe-closing, self -latching, and open away from the pool. NEVER leave gates propped open.  The pool or spa should always have well maintained "layers of protection" such as door alarms, certified pool safety covers, and self-closing, self-latching doors which lead to the pool/spa.
Emergency Procedures
A poolside telephone is an essential part of a safe pool environment. Install a phone, keep a cordless phone, or cell phone in the pool or spa area with you at all times.
Learn CPR (cardiopulmonary resuscitation), first-aid and other lifesaving practices Teach family members and babysitters how to contact local emergency medical services. Post CPR, safety instructions, and the 911emergency phone number in an easy-to-see place.
Supervision
Teach pool safety rules to all family members and babysitters. Emphasize the need for constant supervision.  Keeps toys, tricycles and other children's play things away from the pool or spa areas.
NEVER leave a child unsupervised in or near any body of water even for a second!  Don't rely on "water wings" or any flotation device to keep your child afloat. They are not fool proof and no substitute for supervision.
NEVER consider you child "drown-proof" even after swimming lessons. Swimming lessons are no substitute for supervision by a responsible adult.
Tobacco Prevention
Tobacco Free Orange County seeks to help smokers quit, prevent youth from starting the use of tobacco, and protect everyone from second-hand smoke.  This is done by increasing awareness about the risk of tobacco use and second-hand smoke, providing cessation support, and coordinating Students Working Against Tobacco (SWAT) clubs in our public middle and high schools as well as at community centers. 
Be Free from Tobacco

There are many resources available for those wanting to quit. Tobacco Cessation Classes are available through the Central Florida AHEC Tobacco Program.  Please check their web site for dates and times.  Tobacco Free Florida offers 3 Free & Easy Ways to Quit: 1) phone-based counseling, 2) web-based counseling and 3) face-to-face counseling. If you or someone you know wants to be free from tobacco please visit www.tobaccofreeflorida.com or call the Quit line at: 1-877-U-CAN-NOW or 1-877-822-6669.